Are you a Wild Dreamer? Do you LOVE to take Adventure by the hand and jump feet first? Do people often tell you that you dream TOO BIG? If so, here are 10 dream quotes you're going to love. 
Welcome to Wildly Dreaming – Where we aim to inspire you to take action and make your dreams become a reality. Ready to live life with intention? Here are some dream quotes to add fuel to the fire of your dreams!
1. "Help others achieve their dreams and you will achieve yours." – Les Brown
2."If you can DREAM it, you can DO it." – Helen Keller
3. "Live your dream by making deliberate choices, not just RESPONDING to whatever life throws your way." – Marcia Wieder

4. "Don't be pushed around by your FEARS in your mind. Be led by the DREAMS in your heart." – Roy T. Bennett

5. "Breathing dreams like air" – F. Scott Fitzgerald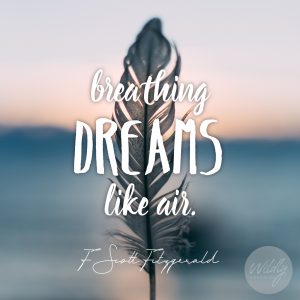 6. "To live your dream life you must commit to change." – Unknown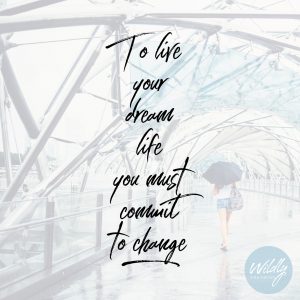 7. "We cannot get to where we dream of being tomorrow unless we CHANGE our THINKING today." – Albert Einstein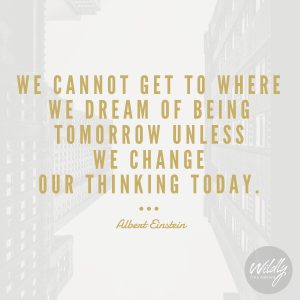 8. "A dream is the SEED you plant to grow your REALITY." – Joanna Montes

9. "Every great DREAM begins with a DREAMER. Always remember, you have within you the strength, the patience, and the passion to reach for the stars to change the world."  – Harriet Tubman

10. "All our dreams can come true if we have the courage to pursue them." – Walt Disney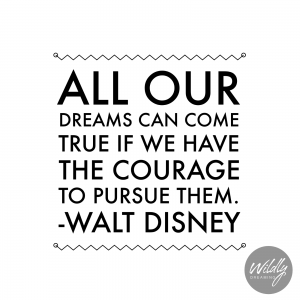 Take advantage of the time that you have, regret happens when we do not take action. It is better to make a mistake and try than to never try at all! Did you take time for YOUR dreams? It is an investment you will not regret. Only you can pursue the hopes, dreams, desires, and vision that are in your heart. You are unique, so share the gift that you have with the world.
I hope these 10 dream quotes inspire and motivate you to take action.